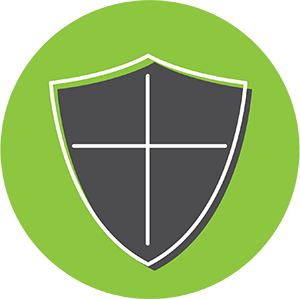 Integrity
We are guided by a code of ethics to do the right thing in all circumstances, even if we believe no one is watching. Honesty and authenticity will shine especially during times of adversity.
Craftsmanship
We pride ourselves on crafting products and services that are professionally designed and executed. We do not cut corners and will aim to do things right the first time.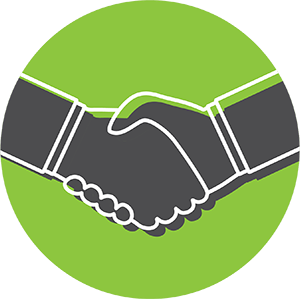 Investment
Our employees are our most important investment. When they feel respected, empowered and invested, we believe these feelings will transcend to our clients.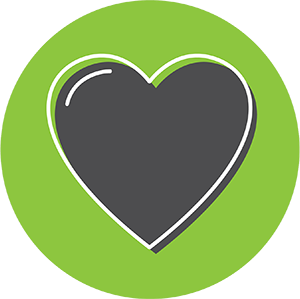 Heart
We possess skills and talents that can make a positive impact in our community. Through education, volunteerism and donations, we will seek ways to impact the lives of others.
Heart + Craftsmanship
We donate a number of projects each year to schools and non-profits who need help communicating their message to a larger audience.  These projects highlight our core values of heart and craftsmanship.
Women at the Well
Women at the Well International
is designed to give renewed hope and a sense of purpose to refugees in Africa, by developing schools and job training opportunities within Ethiopian refugee camps.
Tasks Unlimited
Tasks Unlimited
provides supported employment, housing and recovery services for people with mental illness so that they achieve a full life with the rights and responsibilities of adults in our society.
MS Birdie Bash
The
MS Birdie Bash
 aims to raise awareness and money each year to help fight Multiple Sclerosis. Proceeds from the event are used to cover the costs for people with MS not covered by insurance.
Open Hands Foundation - Hope House
The problem of teenage homelessness is not confined to big cities.
The Open Hands Foundation
from Westwood Community Church has partnered with The Bridge for Youth to provide a safe place for teens in the suburbs.
Loaves & Fishes
Loaves & Fishes is a nonprofit organization serving free, nutritious meals to those in need in seven Minnesota counties. This video was used at a fundraiser to show the heart of what they do.
Metro Friendship Foundation
Autism impacts an increasing number of students.
Metro Friendship Foundation
provides scholarships for social skills education to individuals who may otherwise be unable to afford these services.