Pop quiz.
How many members of your local school board can you name? City council? County commission?
I'm a fairly involved citizen and I'm guessing I could name less than half of my locally elected officials. But ask me who I'm represented by at the state and national levels, now those names, values and promises I make a concerted effort to know.
Local control
It's not all that often I stop to really think about the impact local government decisions have on my life. Local actions made on things like staffing levels for teachers and law enforcement have a direct impact on the viability of my community. The elected school board and city council are my advocates for issues like safety and quality education.
Why is it the case, that many people don't care as much about their local politics even though it often has a greater impact on their life?
We partner with many school districts on their referendum campaigns. Most schools in Minnesota are climbing a serious uphill battle, with the toughest financial circumstances we've seen in years. Voters are being asked for additional levy money because the funds the state is providing haven't kept up with inflation and increasing state and federal mandates.
Attention is more important than impressions
It's increasingly difficult for local candidates and ballot questions to cut through the divided political landscape. There is so much noise coming at people through all directions – television, radio, social media, mailers and more. Local ballot items often don't have the "sexy" label or the fundraising power to blast through the clutter.
For years, author and podcaster Gary Vaynerchuk has been talking about the importance of capturing and retaining the attention of your audience. "For a consumer to get excited about something, to be compelled by something, it comes down to attention."
People are busy and the competition for people's attention is not an easy win. Our goal is to find ways to cut through the noise and deliver messages that resonate with your audience.
Here are a few tips and tricks we've found to be successful for our clients. Remember, you don't need to get 100% of the vote. You just need to get more than 50%.
1. Use data and information to help narrow your audience.
Do your research and know what the issues are that motivate your voters and how they like to get their information. Look at the total voter numbers from previous elections to get an idea of how many votes you'll need to secure. Advocacy groups can get voter records from the state to identify likely voters to target their efforts.
2. Tailor messages to specific audiences. For Anoka-Hennepin's 2017 Fit of the Future campaign, we repurposed footage to create several "snackable" videos that made digital content targeted to an audience based on geography.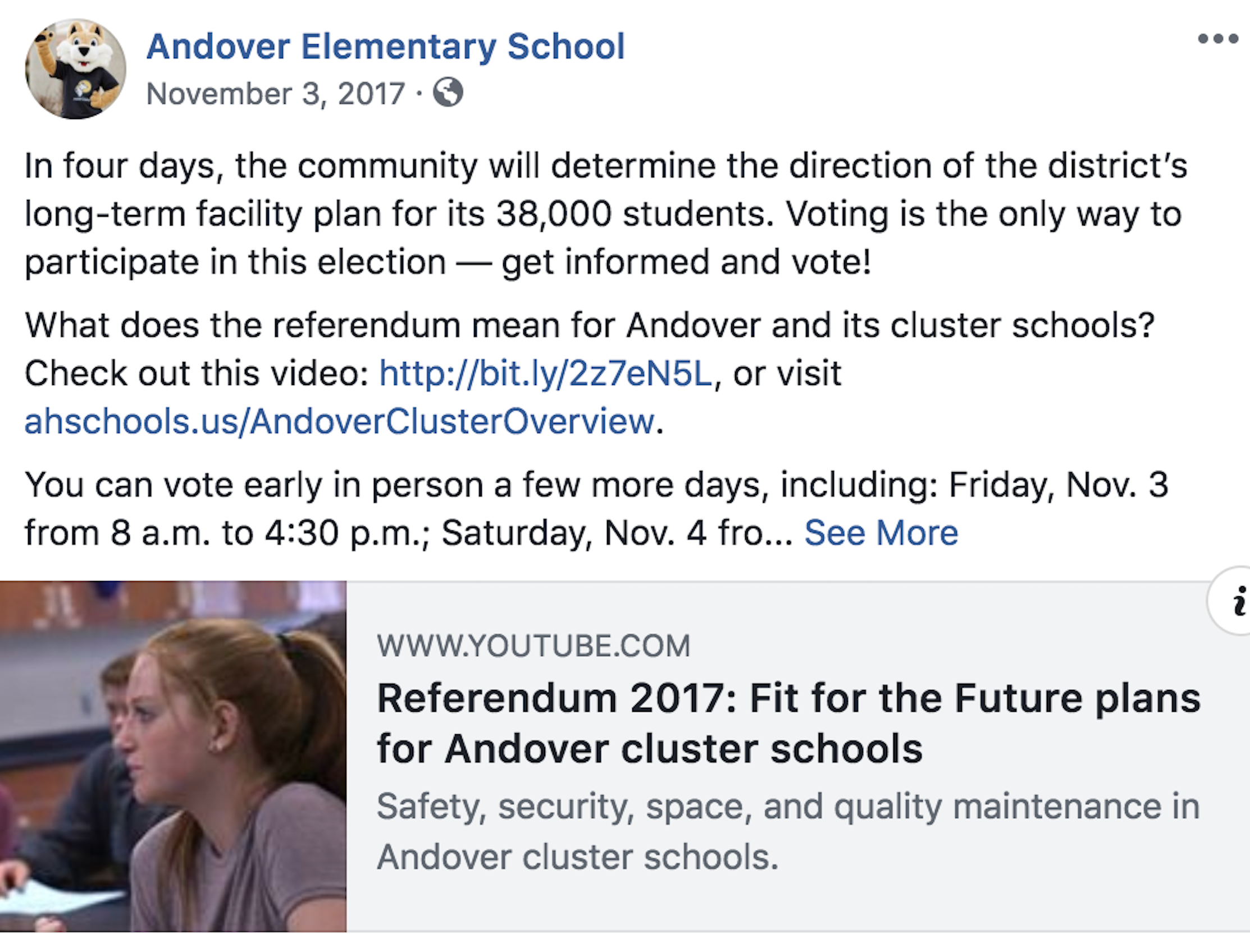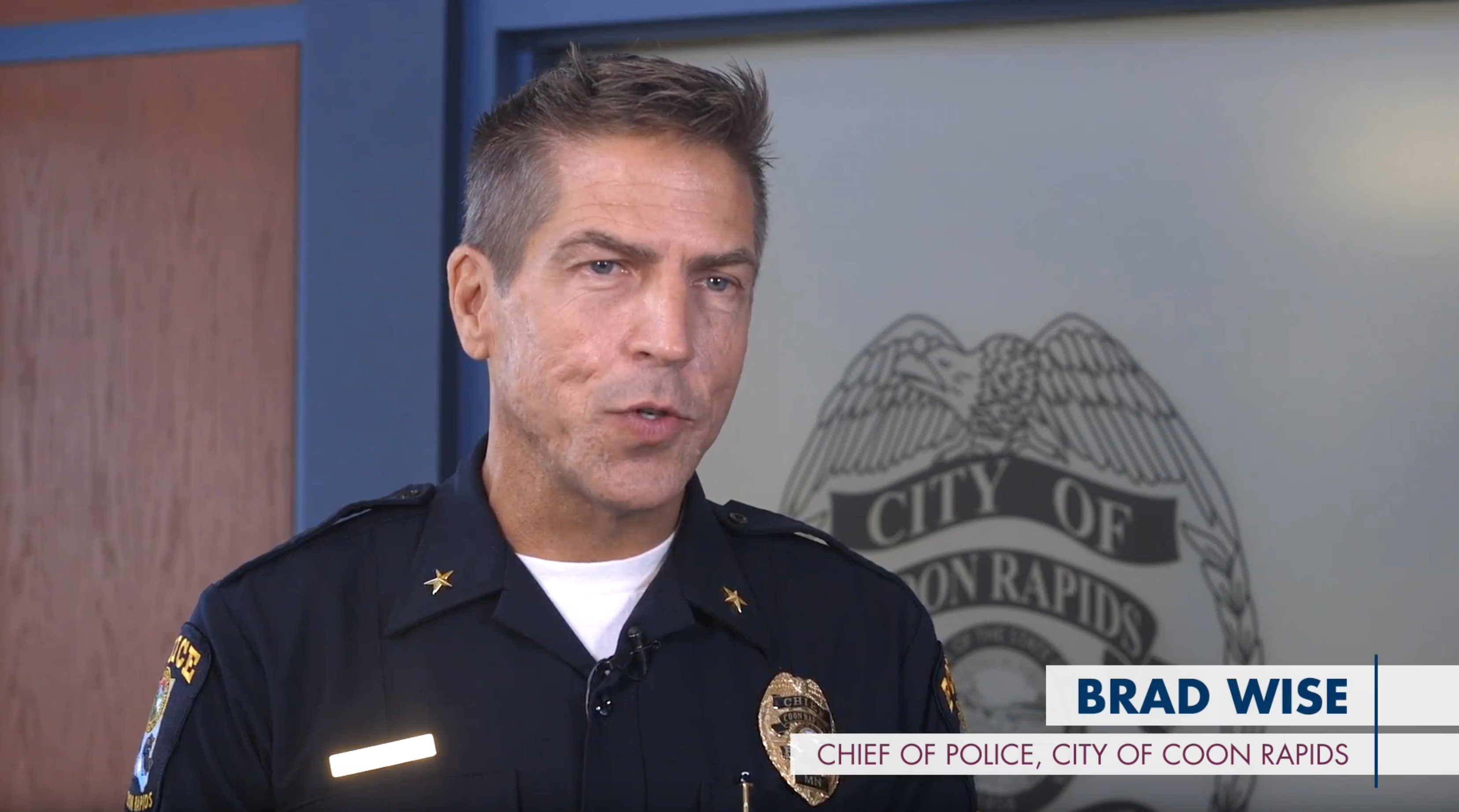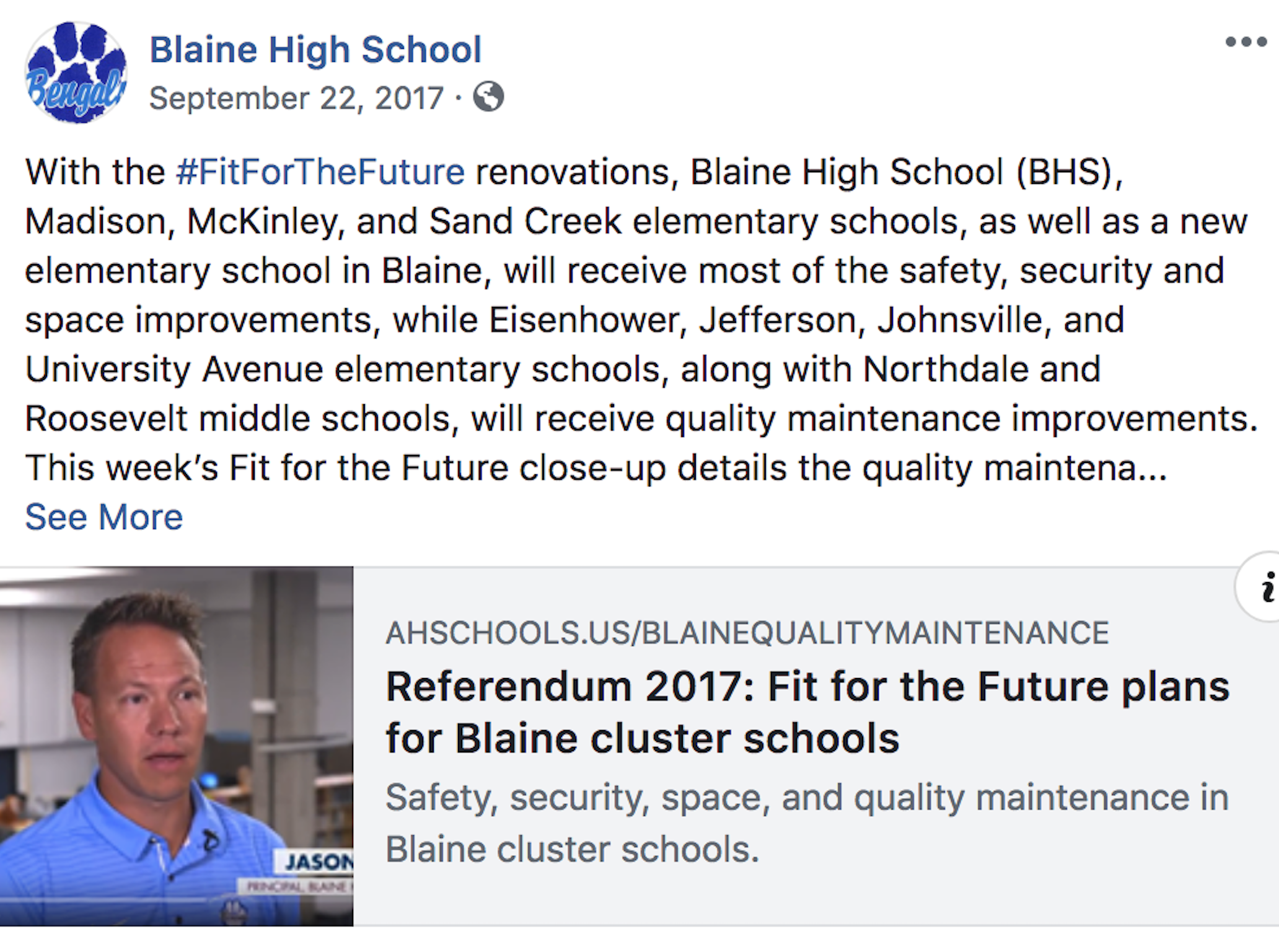 Each community received targeted information outlining the specific benefits the referendum would bring to their schools. The more a parent can see the direct impact the investment will make on their kids and community, the more they'll listen.
3. Find ways to be creative and be memorable. Use humor when it's appropriate. The topic of voter approved levies isn't the most exciting to most people. Sometimes you need to find creative ways gain and keep attention to get your message across.
Rockford Area Schools
came to us with a challenge of making education funding tangible to the average voter. So we created an analogy using lunchboxes. This is one of four videos we created for their 2018 campaign.
4. Your "facts" will never be seen as strong as the facts gathered by the other side. Find authentic stories to help explain things.
People make most decisions based on emotion first, and later conform those choices to some level of rationalization. This is why campaigns need to appeal to the emotional "why" and then provide facts to support it. People connect with people, which is why many effective campaigns are story-driven.
5. People trust their friends and family more than any government agency. Empower your supporters to leverage their existing relationships.
We trust people who are the most like us. Parents trust other parents, teachers trust other teachers. Create content with this in mind. In this video created for St. Louis Park, we interviewed a family with deep roots in the community. They were able to share their first-hand experiences with others. This was part of a series of community stories we created for their campaign.
Attention is a currency. We earn it, we spend it, and sometimes we lose it.
As a company that partners with school districts on communicating referendum information, our job is to inform, not persuade voters. But simply informing voters of the needs takes work. Remember, attention is a currency. We earn it, we spend it and sometimes we lose it. We feel a truly successful referendum is about building trust between a school district and its community.
I'd encourage you to cast your ballot and let your voice be heard. Take a look at your Minnesota ballot and get information on your local races so you can make informed decisions on or before November 6th.
-Jake Sturgis